Wood Bodies Custom Carpentry
Window Seats and Benches
---
| | | |
| --- | --- | --- |
| | | Wide window seat for lounging and reading. The face of the seat is made of a set of cabinet door samples, individually held to the top frame with velcro. The doors are easily removed to access storage underneath. |
---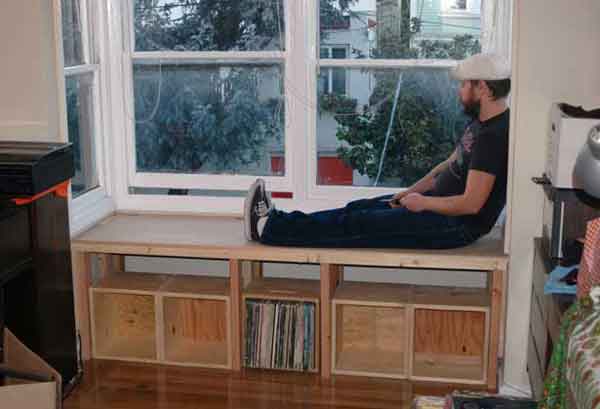 This window seat overlooks a lively San Francisco street. Underneath the seat is storage for records, and behind that, deeper storage, accessible by lifting the hinged top.
---
| | | |
| --- | --- | --- |
| Small window seat with hinged top and curtained-off storage underneath. | | |
---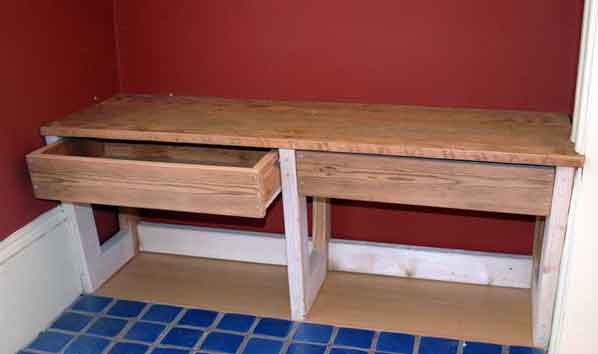 This entry hall bench (the front door is just out of frame to the left) with drawers, was made from antique fir boards taken from the client's attic during a remodel.
---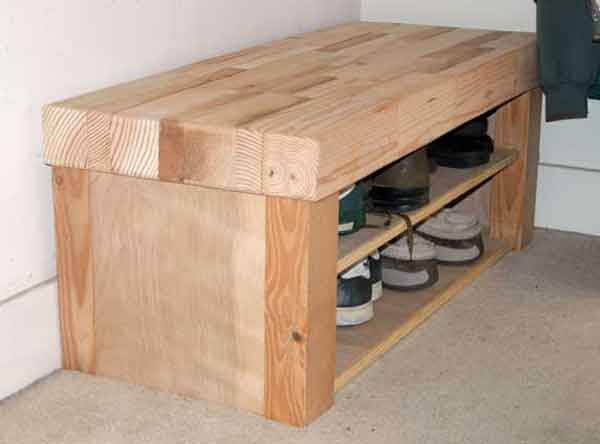 An entry hall bench made entirely out of scraps (2x4's, 4x4's, plywood and even finish trim) from other construction at the client's home.
---